| | | |
| --- | --- | --- |
| | Ryan got started, years ago, through the inspiration provided by his wife, Krissy. You see, she broke a lot of phones. As they used warranty systems and insurance programs, he felt that their HAD to be a better way. So, he made one. He knew that our area needed a local, reliable and responsible service center for touch screen technology. Now, people in Southern Illinois have access to high quality and fast repairs. | |
| | | | |
| --- | --- | --- | --- |
| | | Krissy has a background in customer service with a Bachelors in Education from SIU. This, combined with her love of all things science and technology make her an excellent resource for you to ask questions and learn new things about your phone. Come by anytime, she's always happy to answer your questions. You can even schedule an appointment for one-on-one help transferring data or to learn about any of your iPhone's features. | ​ |
| | | |
| --- | --- | --- |
| | Donald first came to The iDoctor as a customer. He had dissected a phone but needed additional parts and assistance. We immediately recognized his natural talent for technology repair and offered him a job. He has a real knack for repairing phones and tablets in addition to many other specialties such as: skateboarding, cycling, Yu-Gi-Oh! cards and clocking in two minutes late. | |
​

---

Jalen is our customer service specialist for a very good reason. His positive attitude and ready smile will instantly put you at ease. He is very knowledgeable about the inner workings of your phone and our customer's hearts. He is an avid music collector, singer, photographer, sneaker collector and cozy sweater afficianado.
| | | |
| --- | --- | --- |
| | Leo is our store greeter. He works part-time (mostly saturdays) and really enjoys his job. He has a background in high-fives, kisses and accepting treats from strangers. It's hard to be upset about your broken phone when there's a giant golden doodle here to console you. | |
Powered by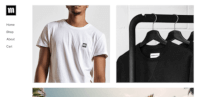 Create your own unique website with customizable templates.